First announcement
Here you will find the first announcement soon.
Venue
The Conference will take place in
Wagners Sporthotel Oberhof, Oberhof (Thüringen)
situated in a beautiful forest landscape in the green heart of Germany. Oberhof is a town in the Thuringian Forest – directly at the ridgeway Rennsteig, a small but very famous city for winter sports. In 2023 the double world championship in biathlon and luge took place there. Our hotel is located at a quiet place in the city of Oberhof, at the one hand close to the city center on the other hand close to nature. It is well-equipped and experienced to host conferences like ours. Oberhof has direct bus connections from Suhl-Zella-Mehlis and Gotha. Both cities can be reached within approximately 3 hours by train from the big airports in Berlin and Frankfurt am Main.
Costs
The accommodation is arranged at the hotel in single and double single use rooms with full board (buffet breakfast, lunch and dinner). The price is 90€ per night and person. For groups up to six persons there is on request the opportunity to rent a guest house included in the hotel complex. The regular conference fee will be announced soon.
Registration
The registration process will start soon.
Poster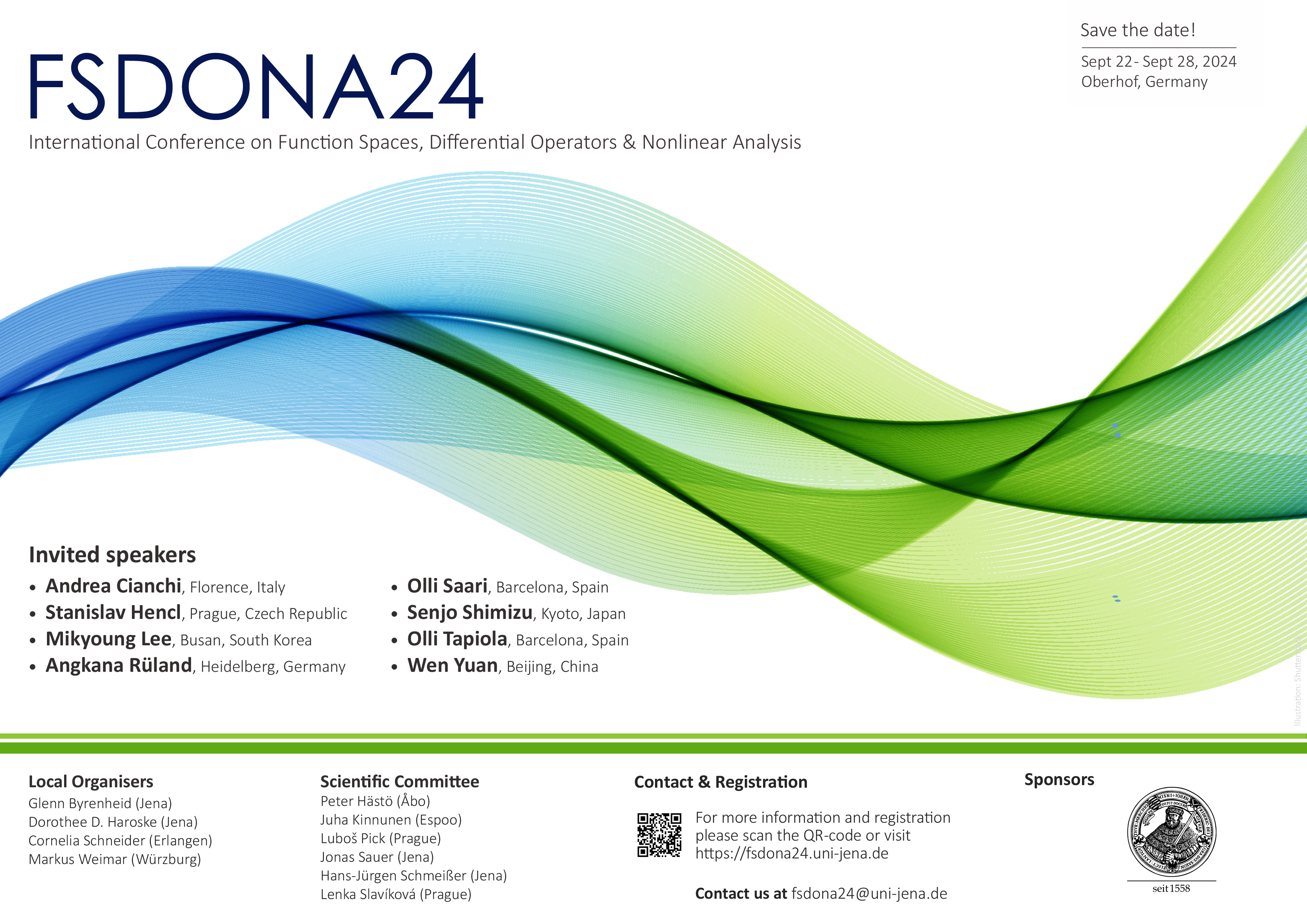 We are looking forward to meeting you in Oberhof.